A film by Oliver Ressler
2 min., 4K, AT 2021
Everyone who ever protested knows the importance of meaningful slogans. A slogan especially favored in recent actions of the left is: "A-Anti-Anticapitalista". When chanted it allows for multiple variations of tempo and volume, drawing out its melodic and musical qualities. Often it is also modified semantically to fit the immediate local context.
"A-Anti-Anticapitalista" conveys the consensus in the climate justice movement that only systemic change can prevent climate disruption. Personal acts of renunciation are no longer enough.
The future success of the climate movement will depend on intersectional approaches, on the possibility of alliances with (for example) anti-racist and decolonizing movements, with movements against gender oppression and others fighting intolerable forms of labor exploitation. The slogan "A-Anti-Anticapitalista" is already heard in a wide variety of left political contexts. It points toward unity, pushing aside contradictions and participants' political differences in the moment of collective expression.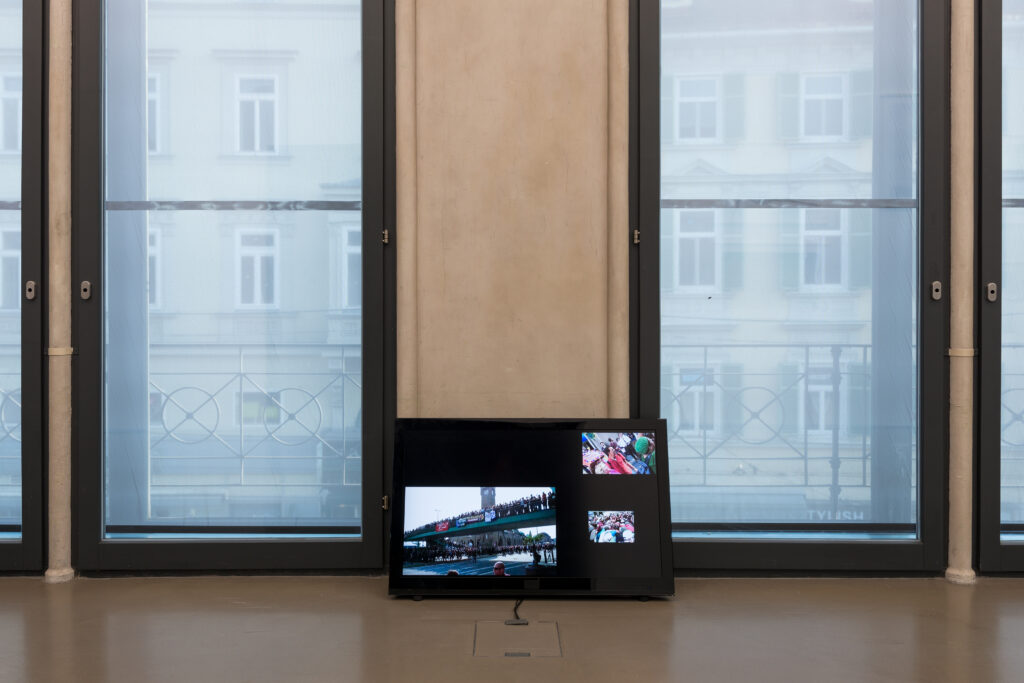 The materials assembled for this film were recorded in actions by Ende Gelände and Occupy, and in the context of anti-G7, G8 and G20 and other political mobilizations. Editing of images and sound weaves these materials into a whole whose end is always already a new beginning.
Director and producer: Oliver Ressler
Editors: Lisbeth Kovačič, Oliver Ressler
Sound editor, color correction: Rudolf Gottsberger
Footage: Thomas Parb, Oliver Ressler and various anonymous sources

This film was produced in the framework of "Barricading the Ice Sheets", funded by the Austrian Science Fund (FWF: AR 526).